RSP QuadraLean Thermogenic Fat Burner for Men & Women, Weight Loss Supplement, Crash-Free Energy, Metabolism Booster & Appetite Suppressant, Diet Pills, 30 Servings.
A clean energy thermogenic that consists of 4 blends for weight loss, energy, thermogenesis, and neuro support.* Quadralean thermogenic is a weight loss supplement designed to increase metabolism, boost energy levels, increase thermogenesis, and promote focus with a combination of weight loss ingredients in a safe dose that won't give you the jitters.*
Fat Burners Supplement
The term 'fat burner' is used to describe nutrition supplements that are claimed to acutely increase fat metabolism or energy expenditure, impair fat absorption, increase weight loss, increase fat oxidation during exercise, or somehow cause long-term adaptations that promote fat metabolism. Often, these supplements contain a number of ingredients, each with its own proposed mechanism of action and it is often claimed that the combination of these substances will have additive effects. The list of supplements that are claimed to increase or improve fat metabolism is long; the most popular supplements being caffeine, L-carnitine, green tea, conjugated linoleic acid (CLA), forskolin, chromium, Yohimbe, Glucomannan, and Raspberry Ketones to name just a few. We will cover some of these in this article but first lets me explain 2 terms that are often associated with fat loss or weight loss and fat burners. ends for weight loss, energy, thermogenesis, and neuro support.*
QuadraLean Thermogenic Fat Burner

Thermogenesis
Thermogenesis is a metabolic process during which your body burns calories to produce heat. Several factors induce thermogenesis in your body including exercise, diet, and environmental temperature. Thermogenesis can promote weight loss because it increases your body's calorie burn. Although inducing thermogenesis can help you burn more calories, a low-calorie diet and regular physical activity are the best ways for you to lose bodyweight
Fat Burner FAT BURNING*
500mg CLA + 25mg Cayenne Pepper Extract + 25mg Paradoxine®
Fat Burner BOOST ENERGY*
Caffeine and Fat loss
Research shows that caffeine Improves strength, Improves muscle endurance and anaerobic performance, and last but not least, accelerates fat loss
Caffeine accomplishes this last feat by increasing the amount of catecholamine's in your blood, which are chemicals that mobilize fat stores to be oxidized. This, in turn, raises your body's basal metabolic rate, which is the amount of energy it burns at rest.
The more energy your body burns every day, the more body fat you can lose, and that's why caffeine is an effective fat burner.

Caffeine is a natural ingredient that is found in more than 60 types of plants and leaves. Some of the sources of caffeine in nature include coffee beans, kola nuts, tea leaves, and cacao pods. Humans have also figured out how to create caffeine themselves, so you can also find synthetic caffeine.
200mg Caffeine from Green Tea
Fat Burner IMPROVE FOCUS*
50mg Alpha GPC +
300mg Choline Bitartrate
Fat Burner BOOST METABOLISM*
L-Tyrosine and Fat loss
L-Tyrosine is an amino acid which in the body is used for the creation of the neurotransmitters adrenaline and noradrenaline. In addition to these, tyrosine is also used in the body to create dopamine. And a final layer that's beneficial for your fat loss goals, tyrosine is used by the body to make the thyroid hormones t3 and t4, both essential to metabolism.
500mg L-Carnitine
DAILY ENERGY*
THERMOGENIC FAT BURNER*
WEIGHT LOSS*
QuadraLean Thermogenic Fat Burner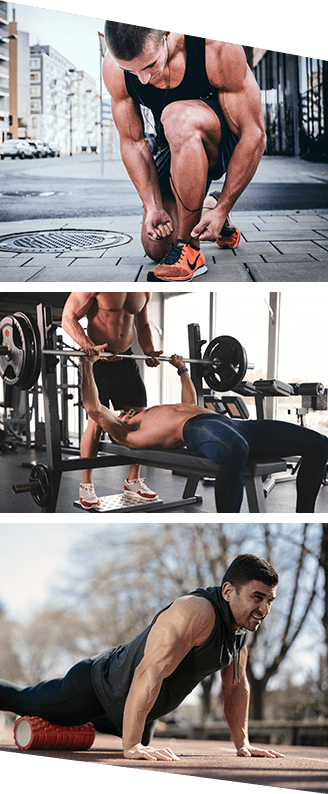 QuadraLean Thermogenic is designed to drive thermogenesis & support fat burning while simultaneously providing all-natural energy and focus.* It is truly the all-in-one thermogenic weight management solution.*
Our comprehensive formula has been developed to target all critical areas of weight loss.*
What You Need to Know About Fat-Burning Supplements and Creams
Find out more about Fat Burner supplements Benefits and side effects
Written By Mr. Tim Jewell
Medically reviewed by Jake Tipane, CPT 
CLEAN ACTIVE NUTRITION
RSP Nutrition was born to help people achieve their health and fitness goals. We live to partner with you in achieving those goals. Whether you're a busy professional trying out a new fitness program or a lifelong athlete, we know this can be challenging. Our mission is to create nutritional products that make your journey both healthy and enjoyable, without ever asking you to choose between quality and convenience. So set a goal, fuel up, beat a personal best, recover, and repeat. We have your back every step of the way.
QuadraLean Thermogenic Fat Burner
Check price on BODYBUILDING.COM